RoiMat events Logo
This logo was created for the RoiMat events brand. RoiMat events is a luxury event brand. The goal with this logo was to underline the brand identity: luxury events, in an aesthetics way. For this reason I used as logo elements the crown, a rhomb at the center of the crown and a beveled circle around the whole design. A smaller golden circle underline was placed inside the bigger circle to make the logo distinguishable.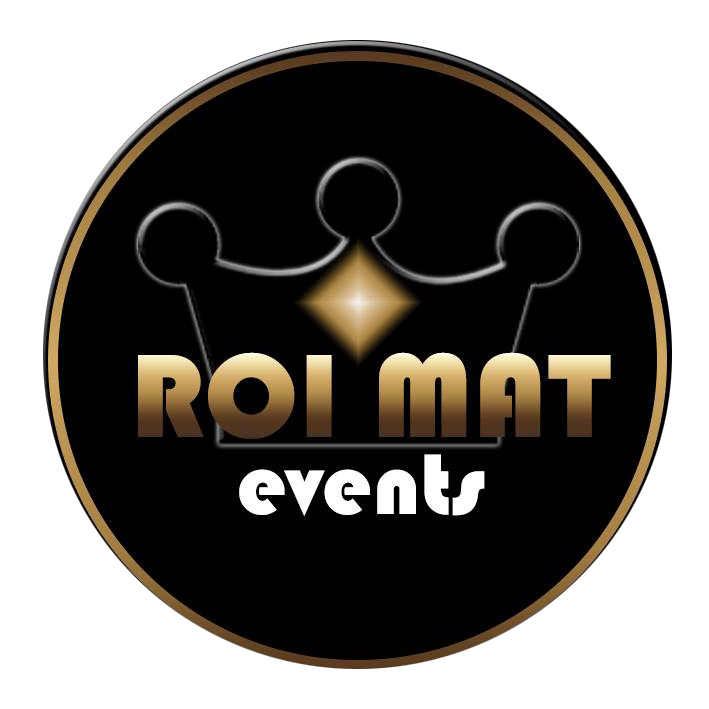 The colors used for this logo are metalic sunburst, cafe noir, tan, champagne and solid black. The metalic sunburst, cafe noir and tan colors were used for creating the gradients inside the logo, the champaigne was used for the beveling effect arround the circle and the crown.  

The font used for this logo is Bauhaus 93. A nice font which underlines the "royalty" of the event brand.